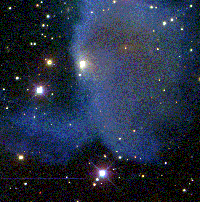 Welcome to the index of teacher guides for the educational project on SDSS Voyages! These projects teach STEM concepts using data from the Sloan Digital Sky Survey – the same data that professional astronomers are using to unlock the secrets of the Universe.
Click on one of the following project categories to view the teacher guides:
| | |
| --- | --- |
| Preflight | Focused skill-based trainings on a single topic, designed to take no more than a single class period. These activities teach the essentials of a specific topic, and can be used as references when you get stuck or set the stage for success in more complex Launch and Expeditions work. |
| | Activities where students discover a specific astronomy or engineering concept using SDSS data. They are designed to take no more than three class periods do not require the use of outside spreadsheet programs, so they can work well with lower level students. |
| | Longer-term projects for students who already have a background in astronomy. They may require one or more weeks to complete, and are ideal for motivated high school students or university students taking an introductory course in astronomy. |
| | Long-term, self-paced research projects for advanced, motivated students |
TEACHERS:
We are constantly improving our projects and developing new ones to be even more effective in STEM education. If you would like to get involved, email us at voyages@sdss.org!