Teacher Lesson Contributions 
Dear Educator,
Voyages is a resource that is intended to grow with the unfolding science of the Sloan Digital Sky Surveys in response to your needs and interests. Though the topics that could be covered as part of this website are vast, we have included only those lessons that can be addressed using data from the SDSS database.  As you weave your curriculum using Voyages materials, we encourage you to share other activities you incorporated here in the Teacher Contribution section.
These materials are designed with a focus on the practices of science as inquiry. We realize that sometimes all-class or teacher-directed lessons are the best ways to meet your curricular goals. If you modify a Voyages lesson to fit this format or create supporting material that others might find useful, we encourage you to share those as well.
Please email us at: outreach@sdss.org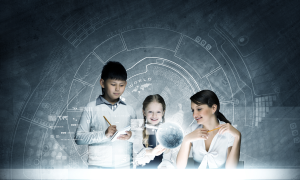 If you have a plan to contribute please leave your dropbox link or drag the file to the comments section
---